Get The Help You Need for a Workers Compensation Claim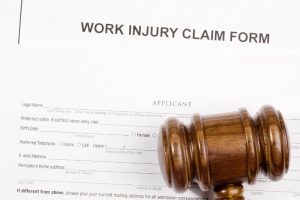 When someone's been injured at work, they can receive compensation for their injuries. They are entitled to loss of wages and medical payments. Employers often try to force employees back to work on light-duty before they're able to. An experienced attorney will not let this happen to an injured worker. In order to file a Workers Compensation Claim, a worker should seek medical treatment at the time of injury. They should also contact their supervisor. Failure to notify a supervisor could jeopardize their claim. Even if a worker believes an injury is minor at the time, they should still seek medical treatment in case it evolves into something more serious.
In Louisiana, it doesn't matter who is at fault. Employers are responsible for an injured worker's wages and medical treatment related to the injuries both now and in the future. The law can be complicated, and missed deadlines could cause a denial of benefits. An employee is permitted to make the initial choice of a physician when they've been injured. There is a waiting period of seven days to receive disability, and there is a retroactive period of six weeks if an injury continues. A Workers Compensation Claim can help an injured worker reduce the financial impact an injury can have on their life.
An occupational illness or one that develops because of conditions at a workplace that is hazardous is a condition covered by workers' compensation. Illnesses can include black lung disease, hearing loss, and carpal tunnel syndrome. Falling, tripping, slipping, and many other occupational accidents are covered by insurance through an employer. If an employee passes away due to their injuries, dependents can recover death benefits. In addition to medical costs and loss of wages, an employee can also receive mileage reimbursement to and from medical appointments.
Don't let an employer push you around or force you back to work before you're able to. Contact an attorney that's experienced in personal injury claims as soon as possible to protect your rights. An employer is not permitted to fire you because you were injured on the job. For more information, please visit chrisrichardattorney.com.