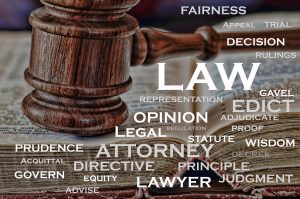 The Religious Land Use and Institutionalized Persons Act refers to a law that protects people as well as places of worship along with other religious institutions against discrimination when it comes to landmarking and zoning laws.
What that means
In land use regulation processes and zoning codes, there's a possibility that religious minorities or assemblies can end up suffering from discrimination. That means members of religious assemblies might be illegally prohibited from meeting in areas or places where secular groups could readily and freely gather. In other cases, some laws might give religious groups permission from the zoning board or even the landmarking commission to enter those grounds. That opens up the possibility of that authority being illegal or discriminatorily used against religious groups and members.
How RLUIPA helps
RLUIPA helps put an end to zoning and landmarking laws that only serve to put unnecessary burden on religious groups or institutions that do not further the interests of the government in any way.
What to know before you file
Some of the considerations you'll have to factor in include costs. You'll need to make sure you determine the total amount the litigation will cost you. You must be ready to commit to this for the long-term especially since some of these cases can take years to resolve. It also doesn't hurt to make sure the community knows what you plan to use a building or property for. That way, if the religious use of the property is put into question, the outcome will rule in your favor.
Getting help
If you think you need the assistance of a RLUIPA attorney with your church's zoning case, then find a lawyer who can help you file for a lawsuit, support and advice you throughout the case and eventually help you win it. With legal help, you'll find it easier to navigate through the confusing world of RLUIPA cases, Kenny, Chase & Costa says. You can also check them on Facebook for more information.