Legal Services in Nassau County, NY for Landlords and Tenants with Regard to Rent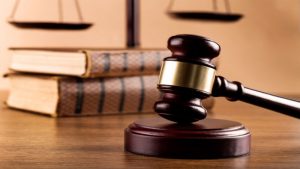 Landlords and tenants often find they are in need of Legal Services in Nassau County NY. The law tends to favor tenants, but there are exceptions. Following are some laws every tenant and landlord should be aware of.
Payment of Rent
New York hasn't established any laws regarding when rent must be paid or what grace period must be allowed for payments that don't arrive on time. Furthermore, there are no regulations in place regarding rent increase notices, late fees, or rent that is prepaid. However, the state has determined that landlords are allowed to charge a reasonable fee for each application submitted, and returned checks may be assessed a fee no greater than $20. This amount must be clearly written in the contract before it can be assessed, and the rental agreement must also outline any automatic renewal terms. Furthermore, the landlord must notify the tenant of these terms a minimum of 15 days before the lease ends.
Rent Deductions
In the event repairs are needed for an essential utility, the tenant may carry out the repairs and deduct the corresponding amount if the landlord fails to have the work completed. Landlords, in turn, may ask for court and attorney fees in the event they must take a tenant to trial. These are the only situations where deductions to rent are allowed under current law.
Military Tenants
An individual in the military is allowed to terminate a lease early in the event they obtain orders that have them leaving the area for a long period of time or if they are called to active duty. Furthermore, people who enter active duty retain the right to terminate a lease early. However, rent must still be paid for the month immediately after the lease is terminated.
Forbidden Language
A landlord is not allowed to make a tenant release the landlord from liability for any damages. Furthermore, a tenant cannot be required to waive his or her right to a jury before a trial. Finally, no landlord can make a tenant put up his or her furnishings in place of remitting a security deposit.
If you need landlord or tenant Legal Services in Nassau County NY, contact The Law Offices of Peter Morra. The firm will be happy to discuss your matter with you. They assist landlords and tenants regularly and will work to get your problem resolved in a timely manner.