A Bankruptcy Attorney in Cornelius, NC Can Help Filers With Chapter 13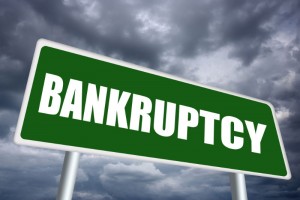 Debtors must meet certain requirements to file for chapter 13 bankruptcy. Unlike chapter 7, which allows debtors to get rid of some debts in return for the liquidation of non-exempt assets, chapter 13 allows them to keep some of their property and gradually repay creditors. According to the US bankruptcy code, debtors must meet the below criteria to qualify.
The Debtor Must Not Be a Corporate Entity
Joint filers and individuals should hire a bankruptcy attorney in Cornelius, NC and request chapter 13. For example, LLCs and corporations cannot get this type of bankruptcy, they must ask for chapter 11 instead. While business owners cannot file in the business' name if it is owned as a partnership or sole proprietorship, they can file in their own name for their personal debts. Commodity and stockbrokers cannot get chapter 13 under any circumstances.
Debtors Cannot Be Barred by Prior Bankruptcies
If a person's debts have been discharged through chapter 13 within the past two years, or in chapter 7 within the past four years, they cannot get a discharge through chapter 13 until the required amount of time has passed.
Previous Bankruptcy Dismissals Must Be More Than 180 Days Old
A person may not file chapter 7 or chapter 13 if a prior bankruptcy was dismissed within the past 180 days for these reasons:
• the debtor failed to show up in court, or they violated an order
• the debtor requested a dismissal after a creditor asked that an automatic stay be lifted
Credit Counseling Must Be Completed
Chapter 13 filers and their bankruptcy attorney in Cornelius, NC must submit proof that they have received debt counseling from an approved agency a minimum of 180 days before petitioning. If the counselor created a debt reduction plan, the court must receive a copy. Debtors must file a completion certificate with their initial paperwork, or it must be furnished within 15 days of filing.
Debtors Must Have Enough Income
The petitioner must have sufficient income after allowable expenses are deducted to pay their debts. Income from working spouses can be included even if they did not file, as can salary, wages, income from self-employment, Social Security, and unemployment. To get chapter 13, a debtor must Contact Lake Law Office PLLC, and they must be able to pay their expenses and make required payments to unsecured and priority creditors.