Considering Whether to Hire a Personal Injury Attorney or Handle the Case Without Legal Representation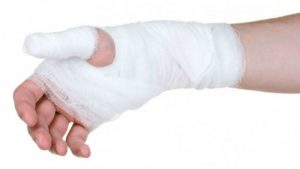 Any time a personal injury claim becomes complicated or the insurer disputes it, consulting a personal injury attorney is advisable. These lawyers typically offer free initial consultations, so the person is not obligated to hire them or does not have to pay a fee. If the individual does hire this lawyer, there probably will be no upfront fees. Personal injury lawyers like Scott Candoo, attorney at law, generally work on a contingency basis and accept a percentage of the settlement they negotiate for the client. Visit Candoolaw.com to learn more about this particular attorney.
Some insurance claims are straightforward and promptly paid by the company representing the liable party. In other cases, however, disputes arise. A property owner may argue that the injured person was fully responsible for the incident, for example. This can occur for many reasons. A person who was bitten by a dog or fell into a ravine may have been trespassing on someone's property. A customer of a store may have ignored a caution sign alerting people to a wet floor and tried to walk through the area. Someone may have tripped and fallen on a stairway at a commercial facility because they were distracted reading or writing a text message. These situations are complex and may require the help of a personal injury attorney.
The decision to hire a lawyer depends partly on how serious the injury was. One person slipping on a wet floor may spill hot coffee on their hand and need treatment for a burn. This is generally not very expensive. Another person may fall to the floor and suffer a severe fracture, requiring surgery and a hospital stay. Falling can cause a head injury, another incident which can be serious and expensive. The Insurance Research Council has found that settlements negotiated by lawyers tend to be about 3 times higher than settlements made without legal representation for the plaintiff. That can be a substantial amount of money. Injury attorneys are able to knowledgeably evaluate what a person should receive, since they are familiar with similar cases and have access to a large number of legal precedents.
Watch our Video on YouTube.