Hiring a Chapter 13 Bankruptcy Lawyer is the Best Way to Ensure Success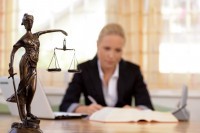 Sometimes in life, people accumulate more debt that they are able to repay in a timely fashion. In these cases, filing for bankruptcy may be an option to avoid defaulting on payments or risking repossession of property. There are several types of bankruptcy available, but Chapter 13 is one of the most common types that people file. Hiring a Chapter 13 Bankruptcy Lawyer is best for those with average to high income and a moderate amount of debt.
What Happens When Filing for Chapter 13 Bankruptcy?
Chapter 13 bankruptcies are used for people who are able to repay some of their debts but need help doing so. Those who file for Chapter 13 bankruptcy are agreeing to adhere to a payment plan for a set period of time, normally anywhere from three to five years. This gives people a chance to catch up on any car payments, mortgage payments or other bills that they have become delinquent on paying. In return for agreeing to meet a regular payment schedule, Chapter 13 debtors are not required to give up any of their property.
Who Should File for Chapter 13?
People with very low income are usually not eligible for Chapter 13, as repayment is a large part of this plan. In addition, those with extremely large amounts of debt are generally not qualified for Chapter 13, as it is unlikely that they will be able to repay enough. People in these situations should consider filing for Chapter 7 bankruptcy instead.
Is it Necessary to Hire a Lawyer for Chapter 13?
While it is possible to file for Chapter 13 bankruptcy without the help of a lawyer, it is not advisable. Very few people are successful at receiving Chapter 13 if they try to file for it on their own. The forms and requirements for achieving this type of bankruptcy are complex and require expert knowledge to handle correctly. Hiring a lawyer is the best way to ensure that Chapter 13 bankruptcy filings are successful.
Filing for bankruptcy is never an easy decision, but hiring a Chapter 13 Bankruptcy Lawyer to help can make the process less painful. Especially for people filing for Chapter 13, having a lawyer is the best way to ensure success. People with a normal income who have simply taken on too much debt are the best candidates for Chapter 13.