Keeping a Vehicle After Filing for Chapter 7 With Joseph I Wittman Attorney at Law in Topeka KS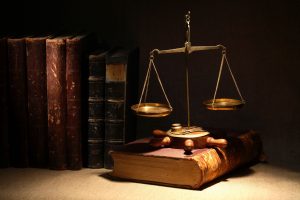 One detail of filing for Chapter 7 bankruptcy involves whether the person can keep a vehicle. A lawyer such as Joseph I Wittman Attorney at Law in Topeka KS can answer this and some other questions during a free initial consultation. This meeting helps the person decide if bankruptcy is the best option.
The Question of Ownership
One important point is whether this vehicle is being financed or if it is owned outright. The bankruptcy system is set up to help people keep a car, since not having one can be a hardship. If the owner has a clear title, ownership can continue if the current value is below the state's vehicle exemption figure. To clarify, people who declare bankruptcy aren't expected to own luxury cars when that money could be put toward debts.
Being Current on Payments
However, if the person still owes money on it, payments will still need to be made in the future or the company can repossess the vehicle. This person typically must sign a document known as a reaffirmation agreement. If payments are current, this is a relatively straightforward process.
When Back Payments Are Owed
If back payments are owed, the lender must agree to a reaffirmation agreement. The back payments will be included in this arrangement, which essentially refinances the vehicle.
The financing company is not obligated to do this. The decision makers may feel skeptical about the borrower's ability to continue making payments. However, one advantage to the Chapter 7 filing with assistance from Joseph I Wittman Attorney at Law in Topeka KS is that it allows the individual to be free and clear of most obligations. This situation may make it much easier to afford car payments. Click here to learn more about this particular lawyer.
The only other possibility would be for the person to pay all the money still owed on the car in one lump sum. If the amount is not large, perhaps friends or relative would be willing to provide a loan or even a gift of cash for this purpose. That way, the person can still drive to work and complete other tasks that require driving in areas where public transportation is limited or non-existent.