Motorcycle Accidents in Phillipsburg, NJ Often Involve Brain or Spinal Injuries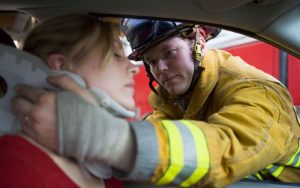 Motorcyclists have to be especially careful on the road because the other party is many times at fault for mishaps that involve motorcyclists. As a result, the damage can be severe and can result in the following injuries:
Head or brain injuries
Spinal injuries
Amputation
Nerve damage
Fractures
Burns and scars
Paralysis
In any of these situations, the plaintiff needs to prove the other party's negligence. In addition, the insurance coverage for motorcycles can vary from the insurance coverage for automobiles. Therefore, representing plaintiffs involved in motorcycle accidents in Phillipsburg, NJ can be complex.
Traumatic Brain Injury
As noted, head or brain injuries or spinal injuries can result from these types of crashes. In fact, over one million people in the U.S. suffer from a traumatic brain injury (TBI) annually. This type of injury is defined by a blow to the head that affects the brain's functioning. While the condition can be classified from mild to severe, many motorcycle accidents that lead to TBI result in a permanent disability.
See a Doctor Immediately after a Crash
Some injuries that are sustained in motorcycle crashes do not surface immediately. In fact, they may not show up until several weeks or months after the crash. That is why people involved in Phillipsburg motorcycle accidents need to see a medical doctor after the event, even if they believe that they only suffered a minor injury.
Gather the Evidence for Your Personal Injury Case
You need to take all the precautions you can in establishing a future personal injury case. Motorcycle accidents can happen for a number of reasons. However, many times, a court rules in favor of the motorcyclist, as drivers tend to pay less attention to these types of motorists.
If you were injured in a motorcycle accident, talk to a personal injury attorney about your rights to compensation and the details surrounding your case.