Navigating Disability Appeal Applications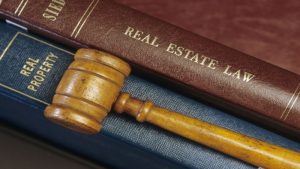 Unfortunately, less than 50% of applicants will be approved for social security disability benefits the first time they apply. With this in mind, you should be prepared to enter the appeals process if gaining benefits is a must-do for you or your family. Thankfully, your chances of successfully receiving benefits increase with every new appeals process.
What are the Different Levels of Appeals?
At the moment, there are four different appeals levels you may find yourself in:
*   Reconsideration
*   Hearing in front of an Administrative Law Judge
*   Review by the Appeals Council
*   Federal Court Review
How Do I Begin the Appeal?
If you are ready to begin the appeals process, follow this link to get started. If you are just now beginning the appeals process, you need to select "start a new appeal". However, if you are continuing to provide information regarding an appeal, or are entering a new stage of the process, you must select "return to a saved appeal". In both cases, visiting this page of the SSA website can help you navigate the following information:
*   The information you have provided to the SSA thus far.
*   What supporting documents, medical reports, written statements and more you need for the current appeals process.
*   Other important social, financial, and physical information you need to share with the SSA.
*   General information regarding the status and procedures of the four appeals stages.
What Happens During the Four Appeals Stages?
To help you understand how to navigate the process, here is a quick breakdown of what you can expect during each of the four appeals stages:
Reconsideration: Reconsiderations consists of a complete review of your claim, by someone who was not involved in assessing your original application. You are also able to provide new evidence before a decision is made by this new SSA official.
ALJ Hearing: When you disagree with the results of the reconsideration, you need to request a hearing in front of an ALJ. In this hearing, you will provide new information, bring in witnesses that can help to attest to your disability status, and answer any questions the ALJ may have for you.
Appeals Council Review: If you are still unsuccessful after a hearing in front of an ALJ, you may request a review by a SSA Appeals Council The council will be in charge of deciding rather or not to hear your case. If they do decide to hear your case, your chances of reversing your decision are much more likely.
Federal Court Review: The last chance you have is to take a lawsuit out, and bring your disability case in front of a federal district court. Ultimately, this stage is much more complicated than any other appeals stage, and requires the close guidance of a legal professional.
Need help navigating the complicated appeals process? Contact the professional attorneys at Liner Legal, LLC and we will help put you on the path toward gaining the benefits you deserve. Our initial consultations are 100% free!