Reasons to Hire Divorce Lawyers in Brick, NJ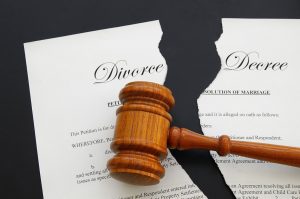 If you're considering a divorce, then you need to find an attorney to represent your best interests. Although you can file for divorce online if certain conditions are met, you shouldn't try to get a divorce on your own. There are several reasons to hire an attorney to represent you.
Divorce Grounds
In the state of New Jersey, the person filing for the divorce, the plaintiff, must give a reason for doing so. Some of the grounds for getting a divorce are:
Adultery
Willful and continued desertion for 12 months or more
Extreme cruelty, which includes physical or mental cruelty
Separation of 18 months or more with no expectation of reconciliation
Drug or alcohol addiction that has lasted at least 12 months during the marriage
Defendant having been imprisoned for 18 months or more after the marriage
Deviant sexual behavior from defendant without permission from plaintiff
Irreconcilable differences that have caused the marriage to break down for at least six months with no expected reconciliation
If one of these conditions exists, you need to hire one of the divorce lawyers in Brick, NJ to help you make your case. You may need evidence of certain behaviors if you're divorcing due to extreme cruelty or drug or alcohol addiction.
Division of Assets
Even though the state is an "equitable distribution" state, divorce lawyers may be able to sway the court in your favor. The distribution isn't necessarily equal but what the court considers fair. There are many factors that go into the decision of who gets what from the marriage so it is important to have divorce lawyers making your case.
To learn more about how to successfully divorce your spouse, click for more info. Getting a divorce doesn't necessarily need to be messy but you should hire a divorce lawyer for help.