Understanding the process of naturalization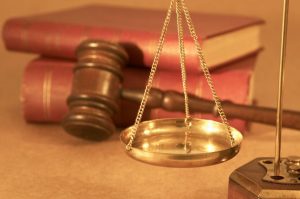 Naturalization is the process through which individuals that were not born in the US become citizens of the US voluntarily. There are several eligibility requirements one must fulfill in order to become a citizen through naturalization. Any good deportation defense lawyer in Montgomery County will make sure their clients understand them.
The eligibility requirements
Depending on the situation, the requirements might vary from one person to the next. Here are some of the general requirements that might apply;
When they fill the application for naturalization form, also known as the form N-400, the individual must be at least 18 years old.
They must be a permanent resident or have a green card for at least 5 years.
They must show evidence of having lived in the state of application or USCIS district for three months.
Out of the five years preceding the N-400 form filling, one must show evidence of having spent 30 months in the US.
One must be able to read, write and speak basic English.
They must have a basic understanding of US government and history.
They must be a person of good moral character.
They must demonstrate a commitment to the ideals of the United States.
The process of naturalization can be complex without adequate guidance. The first step normally involves the determination of the applicant's citizenship status. This is the easy part. They then have to fill in and submit the application for naturalization form N-400. After this, depending on the situation, they might be required to go for a biometrics appointment for fingerprinting. The interview process comes next, followed by a final decision on the application status.
Tests
During the interview stage, one is required to demonstrate their speaking, reading and writing ability by taking several tests. There is also a civics test which determines their understanding of US history, the country's principles and ideals.
Assistance
It seems a fairly straightforward process, but the reality could be something different without adequate guidance on the situation. Get a competent law firm to take you through the applications process. The best in the business will normally offer advice on the legal implications and requirements of citizenship by naturalization, and guide you through the process. The flip side of the coin is the possibility of deportation, which might require a strong appellate litigation lawyer.
Are you in need of assistance with any immigration related case? Let Pennsylvania's leading immigration law firm handle it for you. Call Baurkot & Baurkot at (484)544-0022 or visit the company website.