5 Signs You Need a Better Lawyer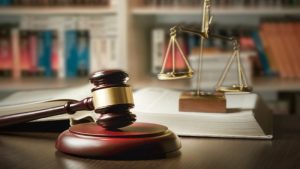 Your legal team can make or break your case. If you want the best legal outcome, you'll need to hire the right lawyer to give you an advantage in court. Not sure where to start? Here are signs that you need to hire a better criminal attorney in Salinas right away:
Unanswered calls or emails
If you have a hard time getting in touch with your lawyer—if your phone calls or emails remain unanswered—then your lawyer isn't giving you the time your case deserves. It's better to hire a lawyer who will make your case a priority, says The Balance.
Missed deadlines
There are important dates your lawyer will have to remember, including court filing deadlines. If your lawyer forgets about those deadlines, it could have a damaging impact on your case. If your lawyer keeps missing those deadlines, it's smarter to simply hire someone else, with better organizational skills, for legal help.
Bad attitude
If your lawyer is condescending, impatient or rude, or you feel like he doesn't respect your beliefs in any way, then it's better to hire a new one. A bad relationship with your lawyer isn't going to help your case and could even lead to stress and tension, both of which you don't need when you're already facing criminal charges.
Impossible promises
It's never a good idea to put your trust in a lawyer who says he'll win your case for sure. A good criminal attorney in Salinas knows that's impossible. The best he could do is evaluate your case and give you the best possible outcome there is.
Zero references
If the lawyer refuses to provide you with a list of past clients or references, you might not be getting the complete picture. He might have had problems with his past clients and that doesn't bode well for your relationship. That's cause enough to terminate the relationship.