How to File a Medical Malpractice Claim in NY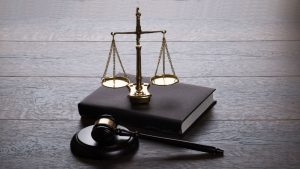 While receiving medical care, it's expected that the doctor will do everything in he or she's power to provide the best care of the patient. Sometimes, however, that's not the case. If you have been injured or neglected while receiving medical care, you may want to consider filing a medical malpractice claim. Though the process may seem difficult, if you follow these steps, you'll be on your way to receiving the compensation you deserve.
1. Consult a lawyer immediately
Medical malpractice lawyers in NY are going to be a great resource for you throughout this process. It's important that you contact an attorney as soon as possible to ensure your claim is filed within the statute of limitations in your state. A lawyer will be able to give you this information, and will also be able to walk you through any pre-suit requirements you must fulfill before you can actually file the lawsuit. These pre-suit requirements can differ from state-to-state.
2. Collect Copies of your Medical Records
You will need to provide copies of your medical records to your attorney so they may analyze your case. There are a few requirements that must be met in order to file your claim, and the medical records will help support your case. There must be proof that:
You were treated by the doctor and an official doctor-patient relationship was established

The doctor did not provide an appropriate standard of care

Their negligence resulted in injury and caused harm, whether physical, mental, or financial.
Providing your medical records as soon as possible can help to move your case along quicker.
3. Fulfill Pre-Suit Requirements
As mentioned before, you will need to provide the desired paperwork that your state requires before you can officially file a claim. This is often official sworn statements from you and the medical professionals about the care that was given or received. These are used to analyze whether or not your case has merit and is worthy of settling in a court setting. You may also be required to notify the doctor of your intention to sue.
4. File the Complaint
Once all documents have been obtained and any state requirements are fulfilled, your lawyer will be able to assist on you on filing a complaint. From there, you will begin the lawsuit process. Your case will be investigated, and a settlement negotiation will take place.
Medical Malpractice is a dangerous offense that must be taken seriously. If you have experienced harm from a medical procedure, seek help immediately. Use these steps to contact an attorney and begin taking action. For more information, visit Sullivan Papain Block McGrath & Cannavo P.C.