If You've Been Denied, Contact A Social Security Disability Law Firm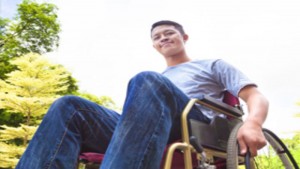 Many people believe that almost everyone is denied the first time they apply for Social Security disability. That's not true, although 70% of the people are denied the first time. The applications are long and complicated, people wait anxiously to hear from Social Security and then they are bitterly disappointed when the denial letter arrives.
In any bureaucracy, and Social Security is one of the largest, it's easier to say "no" than "yes." There are multiple pages of regulation and the application form itself can be misunderstood and filled out incorrectly. Some of the most common reasons for a social security denial are listed below.
Social Security will look at these (and other) factors when processing a disability claim:
1. Is the applicant working? If someone is able to earn more than the allowable income ($1,090 per month), they will be denied their claim even if they have a disability that would otherwise qualify them for disability income.
2. How severe is the disability? A medical consultant or claims examiner will determine whether the applicant's impairment is severe, mild or not severe. If the condition is not considered "severe" in some respect, the application will be denied. If the disability can be corrected with medication or in some other way, it will be considered "not severe." The impairment must be "significant."
3. The applicant can't be contacted. If they can't reach the applicant, they will deny the application. Make sure Social Security has a current address or give them the name of a representative (such as a social security disability law firm) who can be reached at any time.
4. The applicant won't allow Social Security access to their medical records or allow it to obtain additional medical information. If the applicant isn't cooperative or repeatedly misses scheduled appointments, the claim will probably be denied.
5. The medical problem will be healed within 12 months. Fractured bones received in an accident, for example, normally heal within a year. Arthritis, on the other hand, is a chronic condition that worsens over time. Therefore, if the applicant has fractured bones or any condition that would heal within a year, they will probably be denied.
6. The applicant does not follow the prescribed medical treatment. There are acceptable excuses, such as conflicting medical opinions, but stronger reasons are needed, rather than simply not liking the treatment.
Sara J. Frankel has been assisting clients with their Social Security disability claims for over 20 years. If you've been denied, contact this social security disability law firm. For the help you need, visit Sjfrankellaw.com. You can also connect them on Facebook!
Written by
AdrienAdamski209@gmail.com
View all posts by: Adrien Adams