Leave No Questions Unanswered for Your Family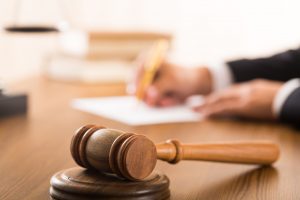 When your time eventually comes many years from now be sure that your family is left with no questions when it comes to your last wishes, how you want your assets distributed and any final requests you may have in regarding to your funeral rights. Setting up a Will today is the best and clearest way to make sure your family knows exactly what you want to happen upon your passing.
Give Your Loved One's Peace of Mind
Your family is in mourning and dealing with the loss of a loved one. They have enough on their minds already with making funeral arrangements and taking time to grieve. By speaking with a Florida estate planning attorney, you can make sure they can focus on the memories you left behind and not be forced to deal with any questions you left unanswered. By speaking with an estate attorney, you can set up the following to name a few:
Wills and Trusts

Power of Attorney

Health Care Documents

Living Wills

Asset Distribution

Assuring your family pays the least amount of taxes on whatever assets they are left
You Chose How to Live Your Life
You lived your life as you wanted, and as you saw best. A lifetime worth of planning and carefully made decisions. Upon your passing make it clear to your loved one how you wish to be remembered. Plan out how you would like your funeral arrangements and what you would wish to have a final resting place. Sit down not only with your family but an estate lawyer and make sure you leave this life exactly as you wish while making it the easiest it can be on your family and loved ones. Call the Hill Law Group today to set up an appointment to discuss your options.