What to expect from Chapter 7 Bankruptcy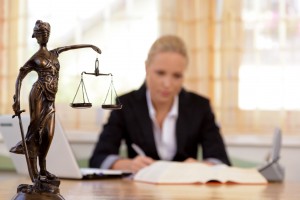 For those who have fallen behind in their payments, Chapter 7 bankruptcy can offer many advantages. This often misunderstood debt relief tool offers benefits to the petitioner in the form of a cessation of creditor harassment, an end to wage garnishments, and the halting of any collection activities as the bankruptcy unfolds. In addition, the majority of unsecured debts are completely erased in a Chapter 7 bankruptcy filing. When it comes to making the best decisions for one's financial future, it is helpful to consider Chapter 7 bankruptcy as an option.
How long does it all take?
The entire process of filing for bankruptcy can take between 3 to 6 months from start to finish. Before filing, one is required to complete credit counseling classes in order to be able to file. The credit counseling agency must be one that is approved by United States Trustee. There is a fee associated with filing for bankruptcy in addition to the other fees charged by the bankruptcy attorney if one is used. Keeping these fees in mind is important to help you budget accordingly.
Eligibility to file
Not everyone interested in filing for Chapter 7 bankruptcy will qualify for it. The debtor must first take a means test in order to determine whether their income meets the guidelines to allow them to file for Chapter 7 bankruptcy. In addition, individuals who have already received a bankruptcy discharge in the last six to eight years will also be barred from filing again too soon. If your income precludes you from filing for Chapter 7, a debt repayment plan under Chapter 13 bankruptcy is an alternative that can be considered.
Filling out the forms
One of the necessary parts of filing for Chapter 7 bankruptcy is filling out a series of forms. Your bankruptcy attorney can provide the assistance you need during the initial process to ensure all of your paperwork is turned in accurately. The forms will ask for information about your income, monthly expenses, property, debts, and assets. Honesty when filling out the forms is essential to prevent being charged with bankruptcy fraud. No attempt should be made to temporarily transfer assets before the bankruptcy as this will also be considered fraud.
Understanding Chapter 7 bankruptcy can provide insight into what to expect from the process. A consultation with a bankruptcy attorney is the next step that will help you on the road to becoming debt free.
David S. Khom and Associates can provide the experienced Chapter 7 bankruptcy representation you need. Visit their website and schedule an appointment at Davidskohmattorney.com.
Follow us on Facebook for latest updates.